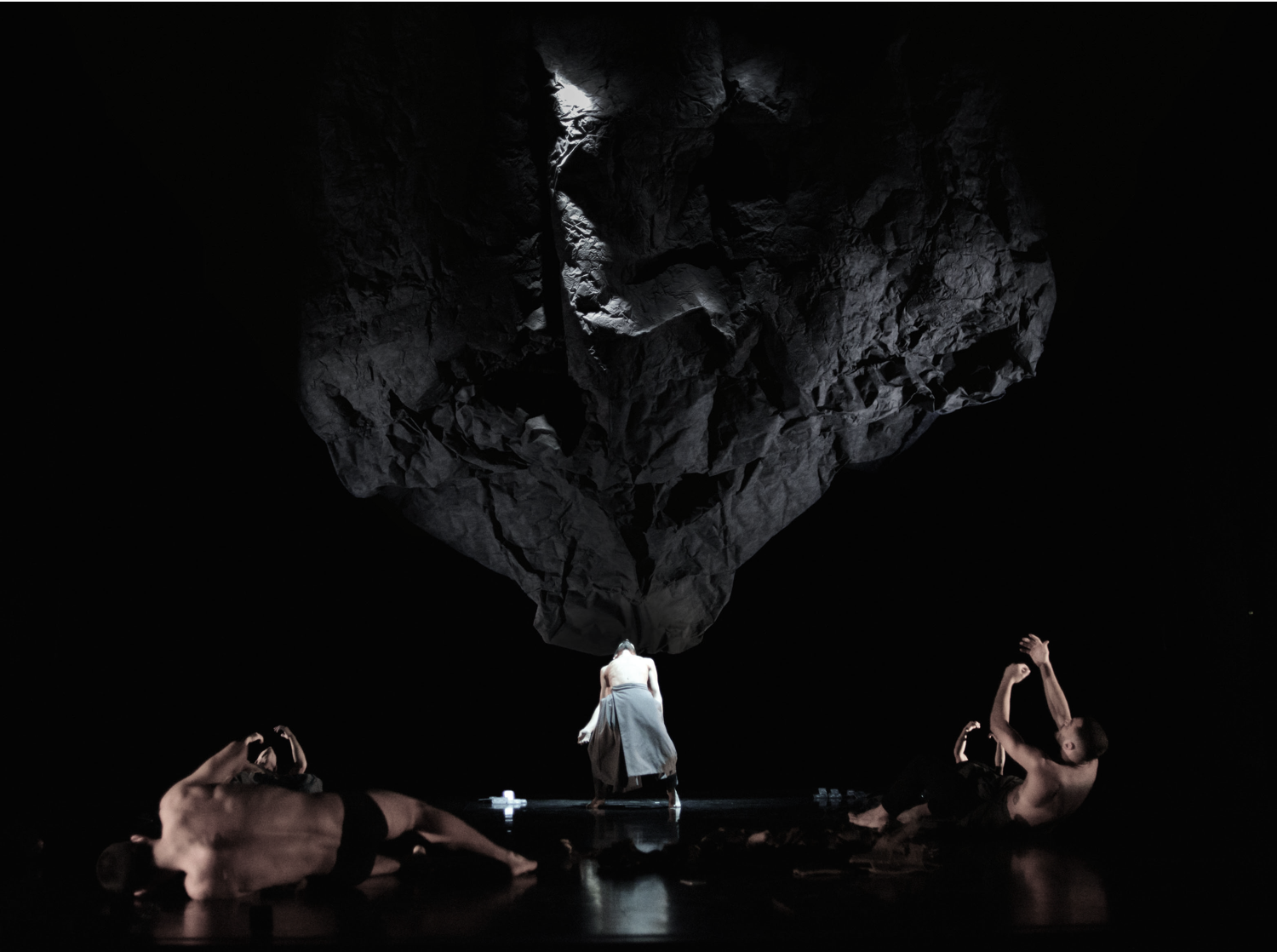 Tamata
2018 – Rianlto theatre Limassol
2018 – THOC Theatre Nicosia
2019 – Dance Festival Motum, Thessaloniki Concert Hall
2019 – ARC For Dance Festival, Athens
2019 – European Dance Festival Cyprus

Concept – Choreography: Fotis Nikolaou
Music: Dimitris Spyrou
Set design: Elena Kotasvili & Alexis Vayianos
Costume design: Constantina Andreou
Lighting design: Panayiotis Manousis
Dancers – Performers: Tasos Karachanides, Panos Malaktos, Fotis Nikolaou, Yiannis Economides, Alexandros Stavropoulos, Dimitris Spyrou.
Alone and with a sense of defeat and loss of belief, six men are seeking for their new faith. In a timeless and lonely landscape, in a place where memory becomes a nightmare and the present a deep painful wound, they struggle violently but at the same time quietly to rediscover their body, their truth … the light.
The bodies fall, hug, tremble, stay still, breathe, shake, explode, sway, fight, dance, crave, hope, promise and sacrifice. Moments and encounters that come and go and others that are lost forever into the dark, leaving them alone again, confronted with their passions, their desires and their fears. Confronted always with one single enemy, themselves.
A dark, pagan and at the same time poetic journey for search of identity, the need for tenderness, the sense of belonging somewhere, belonging to someone, coexistence. A melancholic journey, hidden behind shadows and darkness but filled with desires, cravings, rage, fragments of memory and sudden shadows of light. A look into the hidden desires and untold stories of the tender male.
Within the framework of Terpsichore 2018 for contemporary dance research and development.