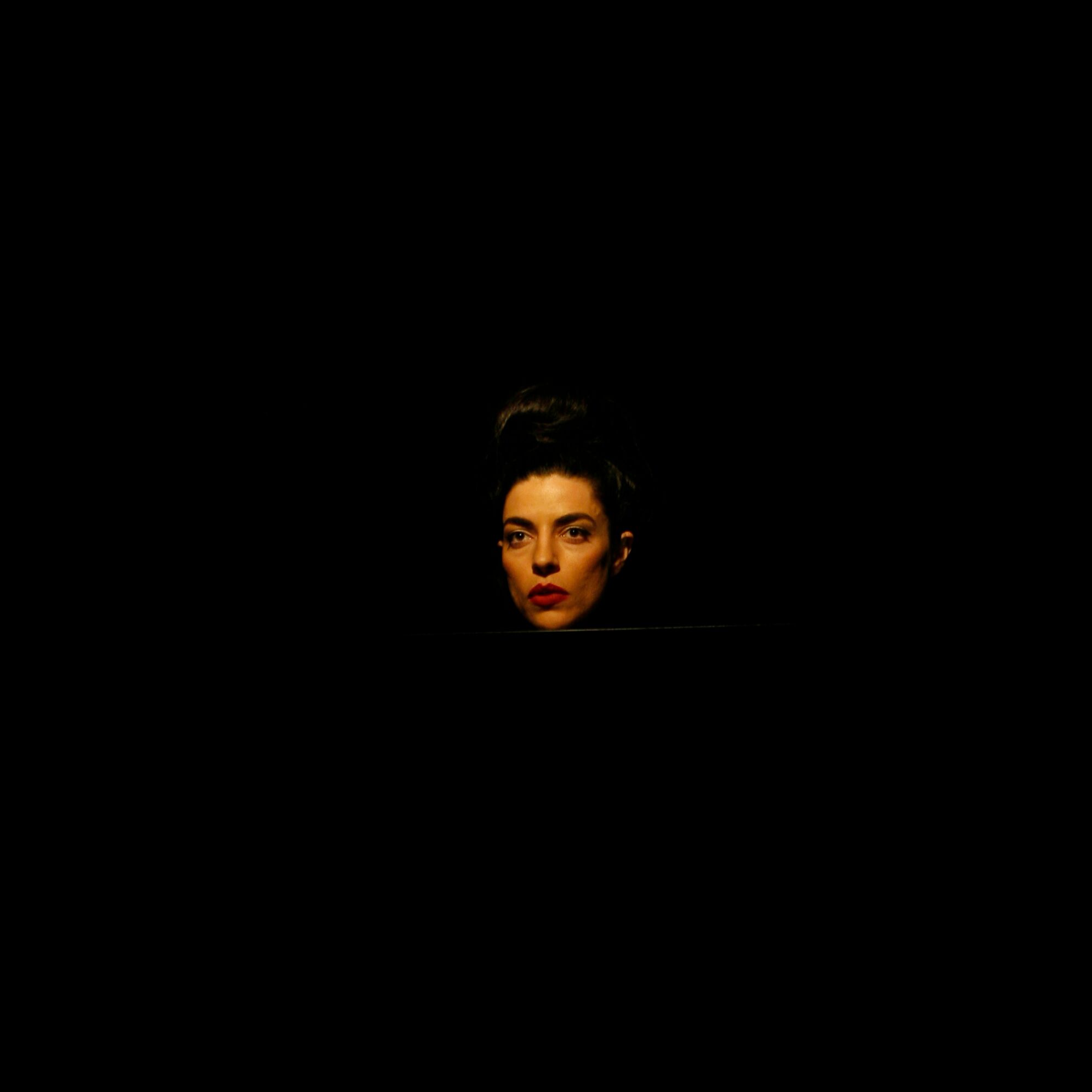 Anageslasta by Stella Voskiridou
2018 – Engonio Cultural Centre, Nicosia
2018 – Theatro Ena, Limassol

Concept – Dramaturgy – Direction: Maria Kyriakou
Art Director: Elena Kotasvili
Set costumes design: Elena Kotasvili, Lorna Ladommatou
Sound design: Panos Bartzis
Lighting design: Alexander Jotovic
Assistant director: Evi Hadjiperi
Photos: Vassilis Doritis
Promotional videos: Michael Ashikkas
Graphic Design: Anna Fotiadou
Production manager: Evripidis Dikaios
Cast: Antria Zeniou, Elena Kallinikou, Maria Kafkaridou, Marina Makri, Pantelitsa Mavroyianni, Lucia Pieridou, Polyxenie Savva
The play, a production by Paraplevros Paragoges, places tradition in a visual landscape, hoping to bring the audience closer to the concept of the Cypriot idiom as a cultural tool that produces critical thinking – it is not folklore, but rather beautiful and peculiar!
The text of the performance is derived from the fifteen poems written in Cypriot dialect by Stella Voskaridou Ekonomou in "Anagelasta: All kinds of women" (Technodormio, 2013). Who are all these women we often talk about in our everyday conversations and how do they have a say in a contemporary work? With the rapid rhythm of the Cypriot dialect, these well-known strangers that we bring with us as legacies of our mothertongue, but also as social stereotypes, become, almost, flesh and bones. Characters are transformed into exhibits which contain our past and present.