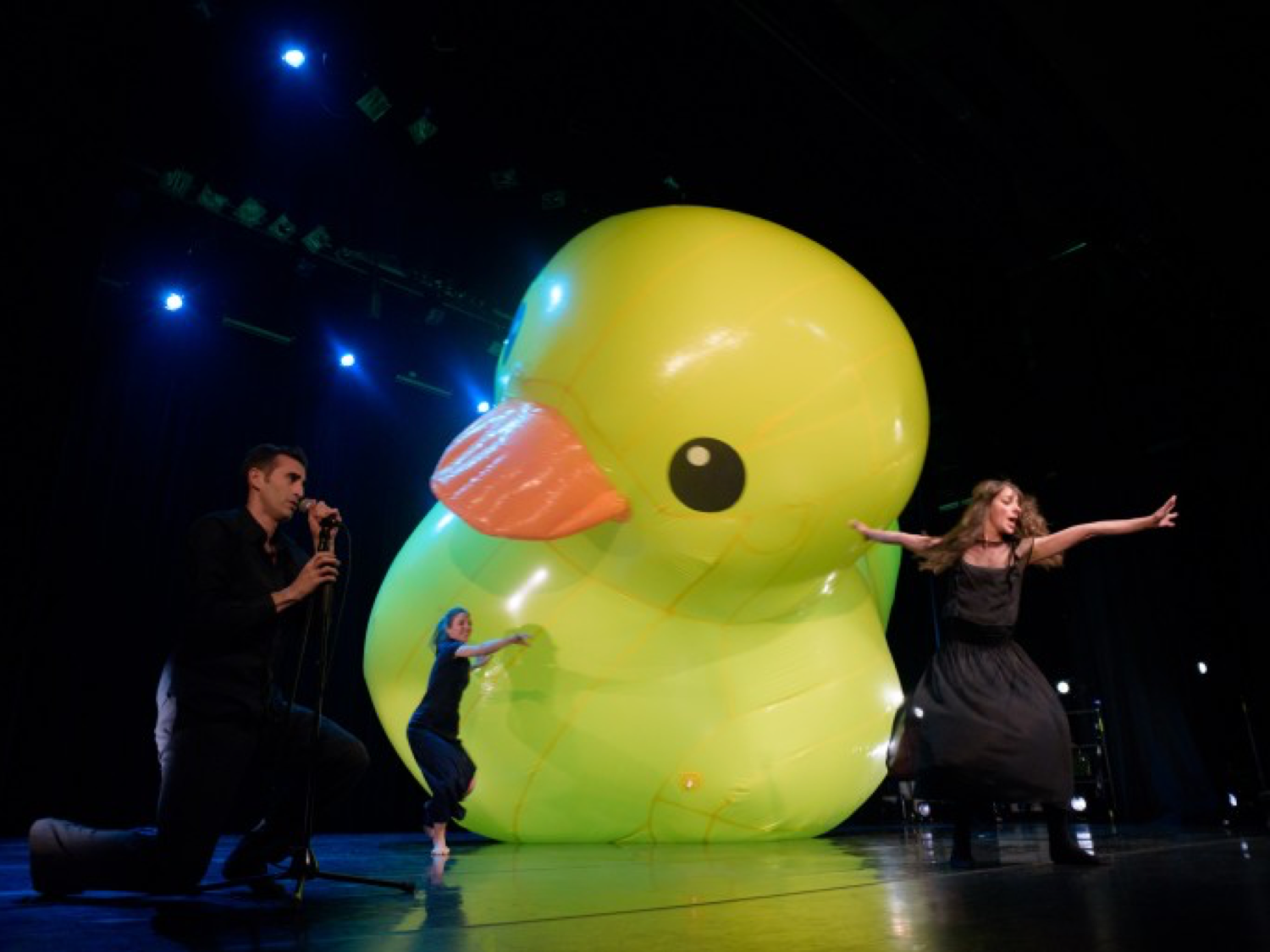 Surprise !
2016 – Contemporary Dance Platform, Limassol, Cyprus

Choreography: Fotini Perdikaki
Set Design : Elena Kotasvili
Performers: Hamilton Monteiro, Fotis Nikolaou, Alexia Perdikaki, Rania Glimitsa

The project Surprise, is a revelation for the audience and the performer, as well as for the choreographer herself! Each moment is a new world that should be explored on stage by each and every one, but also one is called to adjust and to respond accordingly to the new data that is presented. There is no room for performers' "mannerisms", because the project's structure is based on and is the deconstruction of the moment, every moment! The choice of experienced artists is imperative because of the need to respond to the volatile and the unexpected. The aim is real Surprise for anyone who will be at the theatre that night. Apart from the performers, some "guests" will appear on stage, individuals who will remain anonymous until their appearance on stage.