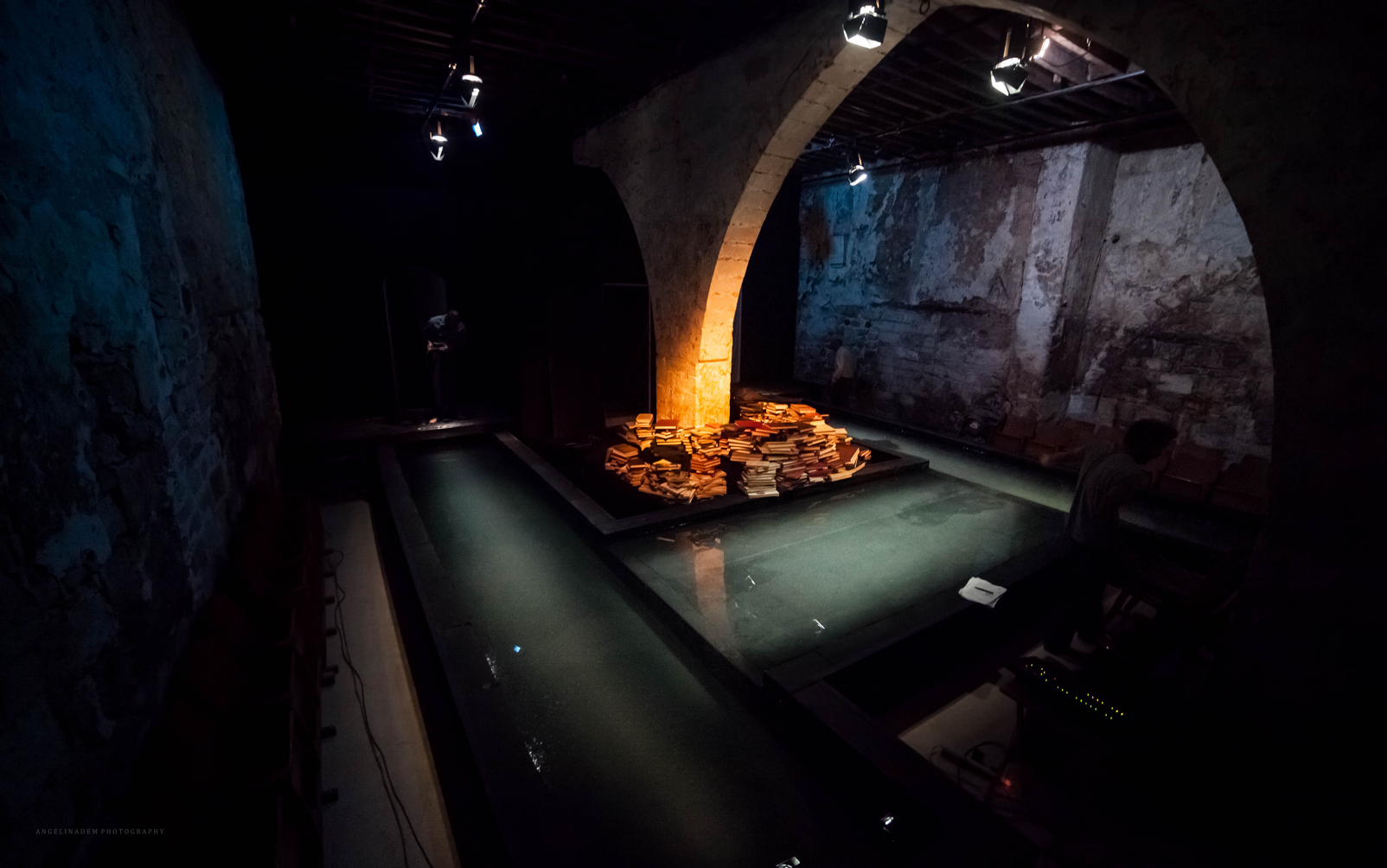 The Ship of Fools
2014 – Center of Performing Arts MITOS, Culture Programme of the European Union

Director: Lukasz Walewski
Dramaturgy: Constantina Peter
Set Design: Elena Kotasvili, Alexis Vayianos
Music: Antonis Antoniou, Lukasz Walewski
Technical director / Stage management: Sofronis Efstathiou
Performers: Marios Ioannou, Marios Constantinou, Lukasz Walewski

Inquiry and thoughts over moral values, humanity and modern society. 
The performance was questioning, casts doubts and searches – together with the audience – the things we supposedly know, those that would be good to know, what passes us by and the things we simply have to listen for and feel.

During the performance excerpts had been heard from Sebastian Brant's 1494 social satire "The Ship of Fools", as well as from Witold Gombrowicz's "Ferdydurke" and Sofronis Sofroniou's "Wells".