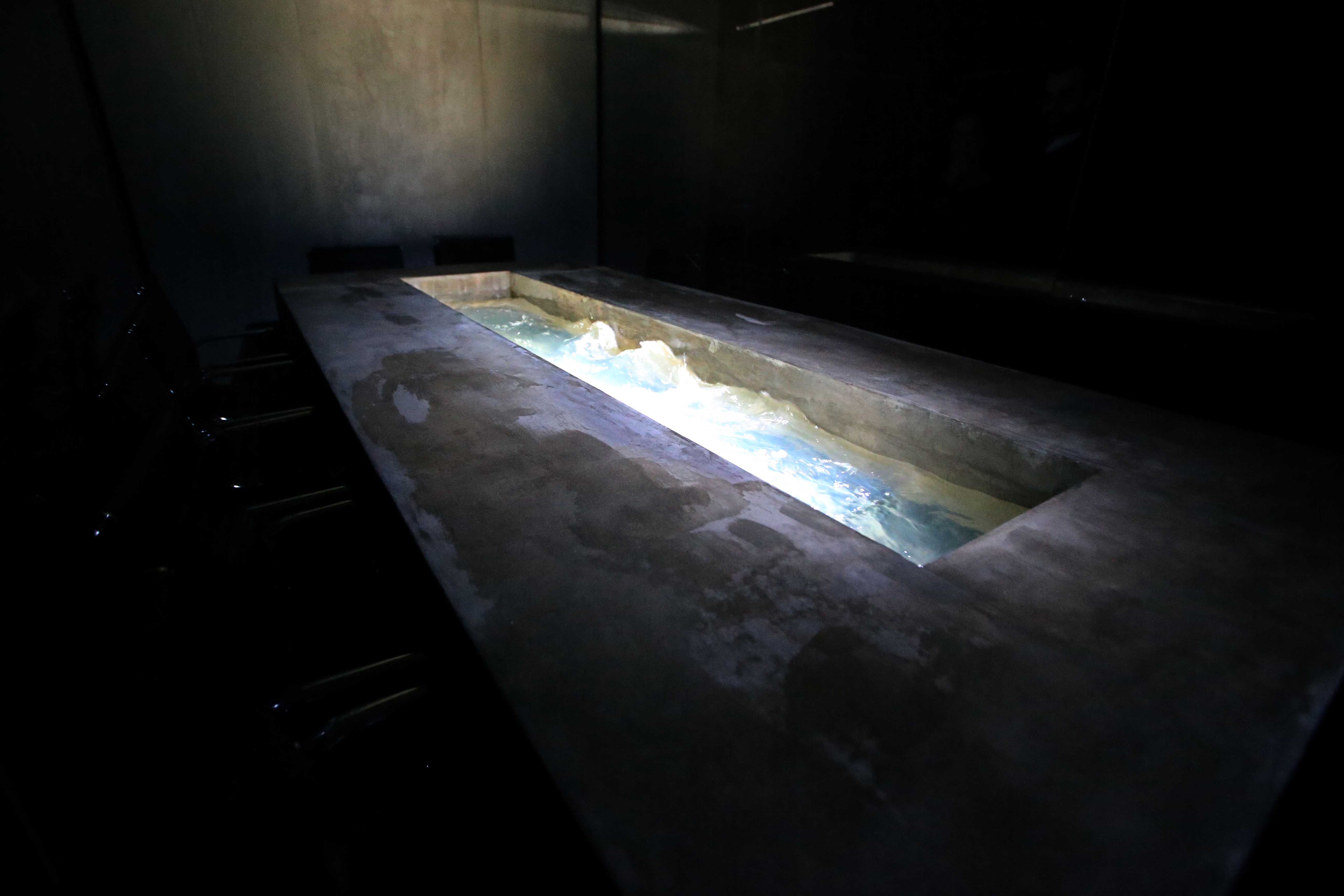 Status Quo in Mirage
2019 – Prague Quadrennial

Curator: Marina Maleni
Artists: Elena Kotasvili & Alexis Vayianos
Text : Maria Petrides
Sound : Dimiris Spyrou
Technical Collaborator : Sofronis Efstathiou
Painting : Stephanos Nearchou
A reflective moment in which to encounter matters related to participation, democracy, citizenship, the value of choice in an age of crises, but also those that relate to affectivity, affinity, the environment, other lives that matter, processes of making waves. Decisions are made behind solid doors, where sound is insulated, voices are muffled, bodies made unviewable. Sight is negotiable and variable depending on your position of viewing. The inside seems protected, split from whatever is and whoever is outside, but the stream of opinion, an unfolding and growing muscle, sees through a distancing glass and seizes the momentum that could upset the structure of the state in which we are.
Dense modes of bureaucracy are fluidly layered into captivating visions of nuanced colours, textures of water mass, and tone colour. Status quo in mirage serves as a maquette or a model, a microcosm or a rehearsed interval to ameliorate the current state's effects. Flooding over the transitory inhabitants of the installation, the aura affects them, possibly, by bringing them directly into a confrontation with the oppression of the current state. By constructing a social and spatial relationship to this monster in the room, the artists present a condition where the rippling of the order of things or an inevitable dismantling of the purview of the status in quo is possible.