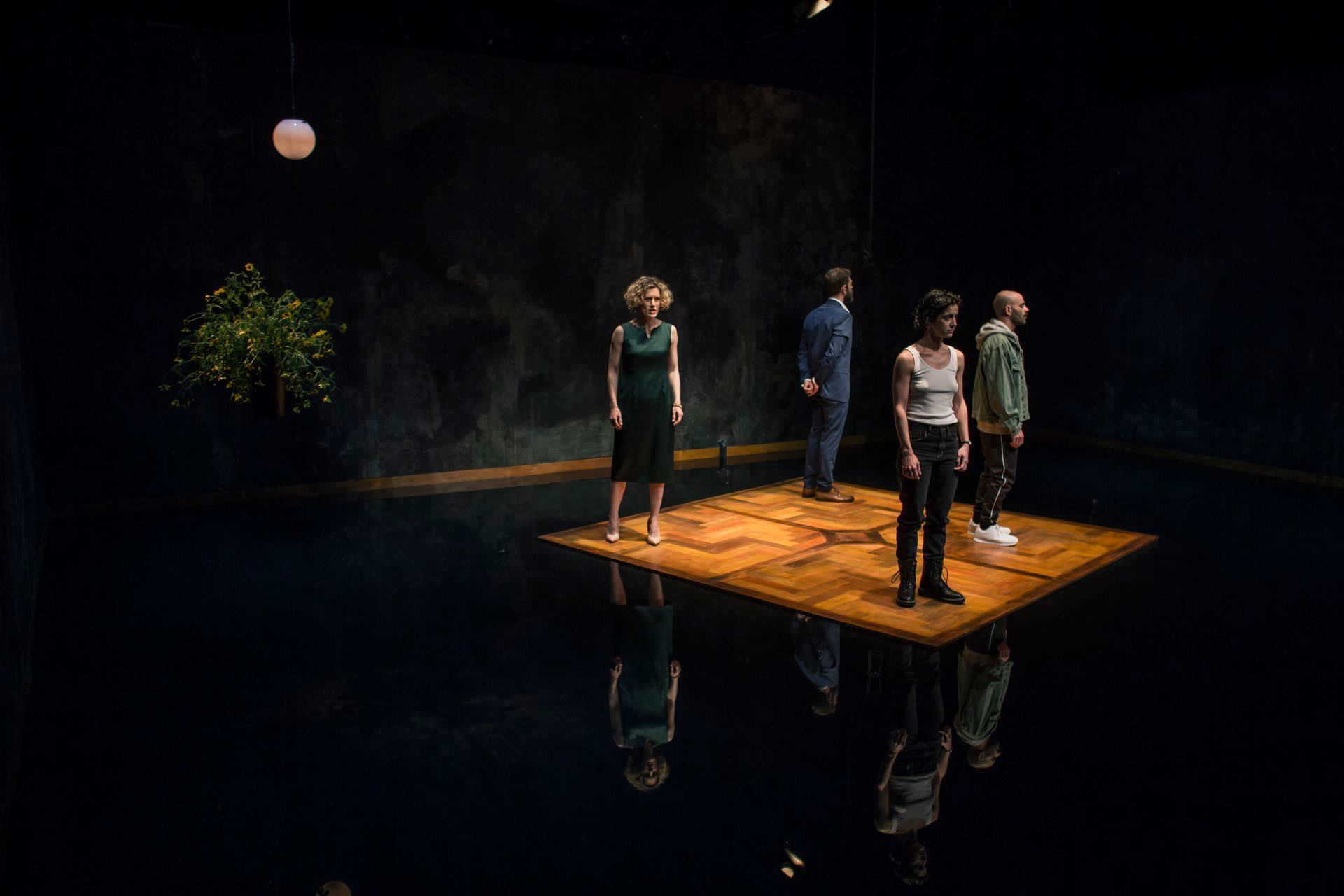 Crave by Sarah Kane
2019 – Cyprus Theatre Organisation

Translation : Tzeni Mastoraki
Direction: Thanasis Georgiou
Movement: Fotis Nikolaou
Set Design : Elena Kotasvili
Music: Dimitris Spyrou
Costume Design: Constantina Andreou
Lighting Design: Stavros Eulampiou
Performers: Thanasis Georgiou, Stella Fyrogeni, Andria Zeniou, Marios Constantinou
The play reflects a stylistic departure from Kane's previous works, using a non-linear, poetic style, and is notable for its lack of staged violence that had been a hallmark of the author's previous work; this style is continued in her next and final work, 4.48 Psychosis. The dialogue is intertextual, and often it is unclear whom each line is addressed to. Much of the delivery of the text is left up to directorial interpretation. The author does not provide context, stage directions or descriptions of characters. The sex and gender of the four characters (A, B, C, and M) is only identifiable from context within the play.