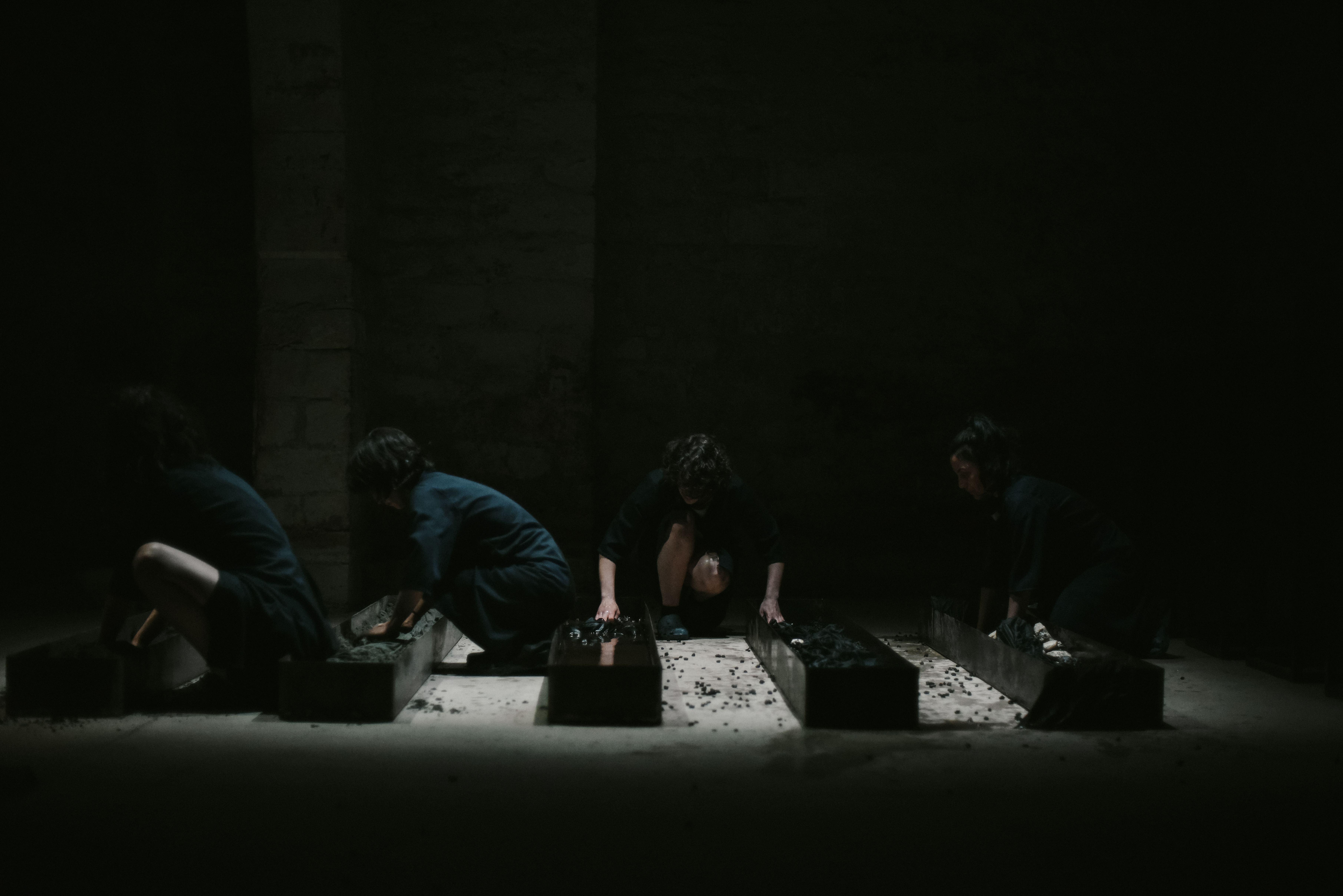 When I was just a kid
2019 – Center of Performing Arts MITOS

Τext/ Director: Eleni Anastasiou
Set Design- Elena Kotasvili & Alexis Vayianos
Artistic/Directing advisor: Elena Agathokleous
Dramaturgy: Rodia Vomvolou
Music/ lights: Lukasz Walewski
Movement: Eleana Alexandrou
Performers: Marina Αrgiridou, Andria Zeniou, Elena Kallinikou, Marina Makri
Based on a historical event, the existence of female institutions of confinement known as "Magdalene Laundries", four female performers attempt to give their own narration of the events. Having realized that they were alive when the last 'laundry' stopped working in 1996, the performers reconstruct stories of real women that were imprisoned in these institutions because their behavior was accused as 'immoral' or 'delinquent'.
The play is a fragmented narration of four different stories that compose a fifth one –the story of an absent woman- in an attempt to understand what happened to that woman. The process of searching for her reveals moments of her life and images from the first shock of going into the institution, of the psychological and physical abuse but also of the waiting, the expectations and the hope. After all, the performance narrates stories that have as a common element love, love that cannot be compartmentalize and thus often is been punished. A performance in which violence is indicated under humor and sarcasm.